Ancient Screen Shots
CLICK ON AN IMAGE TO ENLARGE IT
May 18th, 2002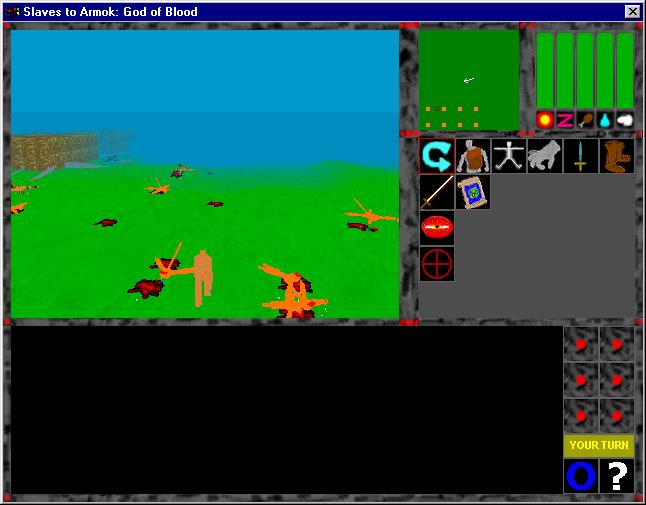 Three Toe attacked the kobold town of Southern Spirit over 30 times with different characters (occasionally with gigantic beasts). The bodies in this screenshot accumulated over the course of these games (some of the bodies belong to the old characters).
April 8th, 2002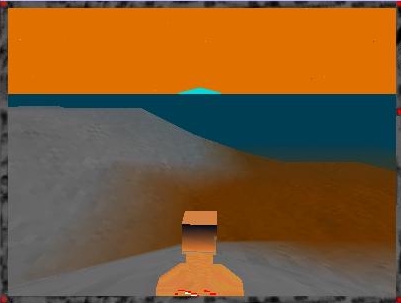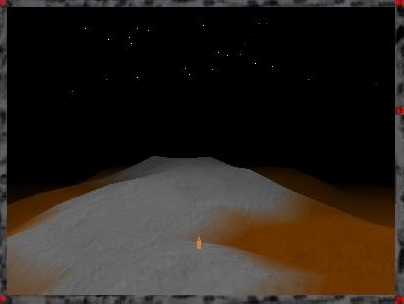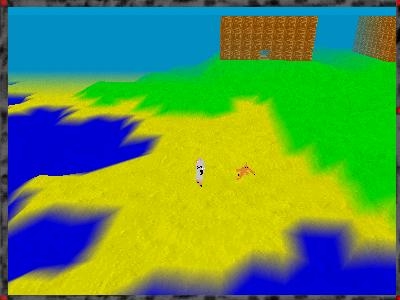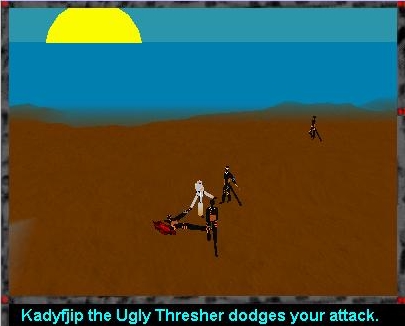 From left to right: A leprechaun on a mountain top watching the sun as it sets, the same leprechaun stargazing, a human confronting an unidentified quadruped on the beach, a different human fighting "ugly threshers" at sunset in the hills.
March 27th, 2002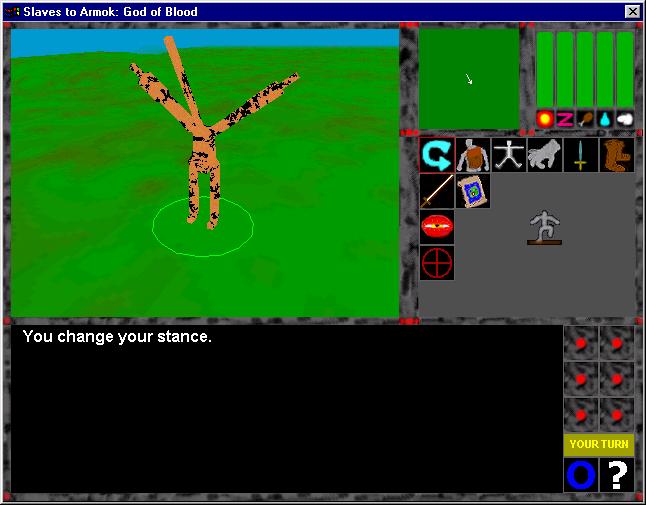 Here the player is doing a handstand. This creature has mottled skin and a long tail.
March 13th, 2002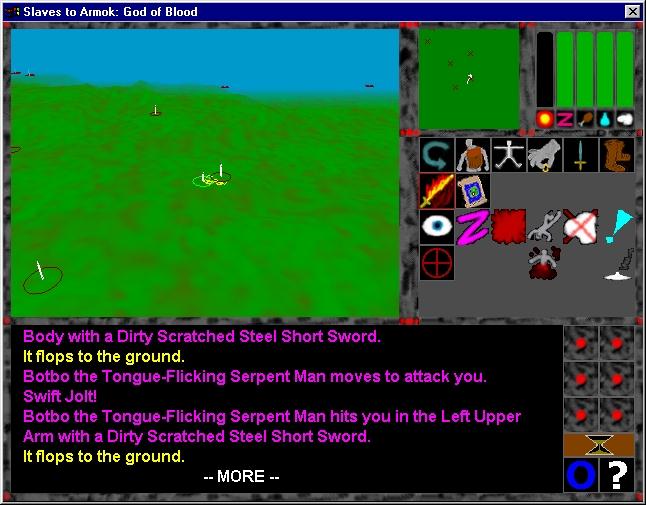 This screen shot shows some of the new indicator lights. This particular character is (from left to right, top to bottom): Unconscious, Heavily Bleeding, On the Ground, Unable to Breathe, In Shock, BIFURCATED, and Exhausted.